Anxiety Solutions Summit (Online) - FREE!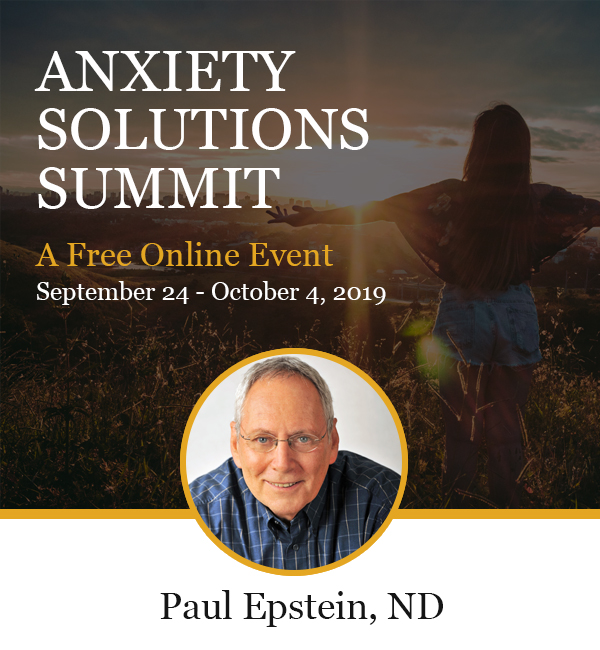 Stress and anxiety are at an all-time high.  Overwhelm is at epidemic proportions.  No matter what we accomplish in our day, it still doesn't feel like it's enough. Constant worry, inability to relax, disturbed sleep, feeling tense and achy - these are all hallmarks of an anxious state of being. I talk with my patients everyday about these issues.  And sometimes I have to navigate this in my personal life, too!  
That's why I chose to participate in the Anxiety Solutions Summit.  I am honored to be part of a team of natural health experts from a variety of fields who have come together to talk about the real roots of anxiety - and what can be done to help.  You can partake of this summit for free!
Click Here to Register - FREE!
I want to explore solutions that transform your relationship with anxiety and lead you to deep and authentic healing.  I'm delighted to bring hope that each day doesn't have to be a fight against your own mind.  You and your strong, quick-witted brain are designed to create so much more than the chaos of never-ending worries.   
I enjoyed sharing my gifts and knowledge in my Anxiety Solutions interview.  I hope you choose to create the time and space to listen and learn about possibilities you may not have known existed for you! 
My interview is entitled, Transforming Pain and Anxiety.  You can pre-register to make sure you don't miss it by registering here.
Haven't you had enough of dealing with anxiety, stress and overwhelm?
The time is now to start creating pleasure instead of pain. 
Join me in this powerful summit and step on to a path that leads to freedom from anxiety!