Author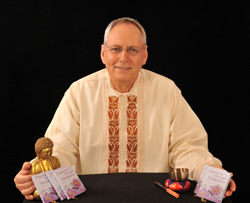 An important component of Dr. Epstein's passion for Mind-Body Integrative Medicine is that he is determined to spread the message through as many channels as possible.

He is committed to sharing knowledge with those in search of healing, and with healing professionals who seek to assist people on their healing paths.
Dr. Epstein has authored many articles on the topic of Mind-Body Integrative Medicine for both general and professional audiences.
He is a frequent contributor to the Naturopathic Doctors News and Reviews (NDNR) website. Dr. Epstein's collection of articles on the NDNR website are available to the public, free of charge.
Dr. Epstein is also the author of a powerful book entitled, "Happiness Through Meditation."
With Nimrod Sheinman, ND, he co-authored a chapter, "Mind-Body Medicine" for the text book, "The Healing Power of Nature - The Foundations of Naturopathic Medicine and the Ecology of Healing: Primary Care for the 21st Century." 
He is currently working on a new book that details his healing philosophy and integrated approach to the practice of medicine.
Please refer to the Publications page to see a complete list of Dr. Epstein's articles.
Dr. E was a wonderful speaker. I truly could have listened to him for hours! I love those stories!
Keep In Touch
Join our community and sign up for our email list. Stay up to date on events, seminars and workshops.